8 step guide to giving agent permissions on RPA online system
STEP 1
Go to RPA online and log in. Once you are on the page saying "Your businesses" then click on "View Business"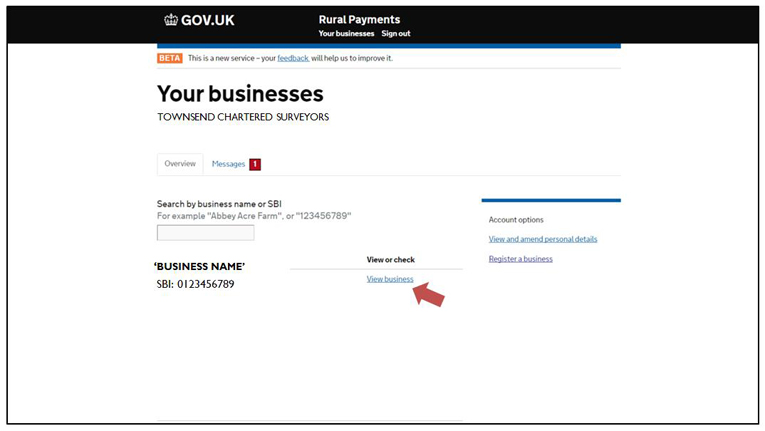 STEP 2
Click on "Give access to this business".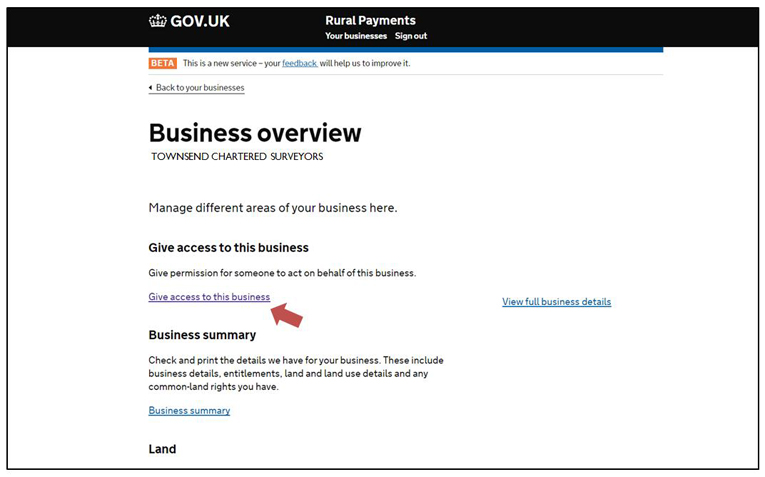 STEP 3
Under the heading "Give someone access to this business", click on "Add people from a firm of agents"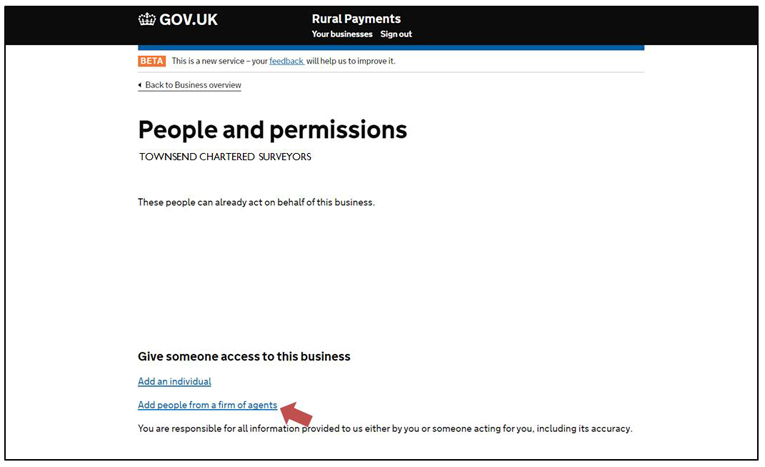 STEP 4
In the "Find a firm" box type in "Townsend Chartered Surveyors" and click "Find"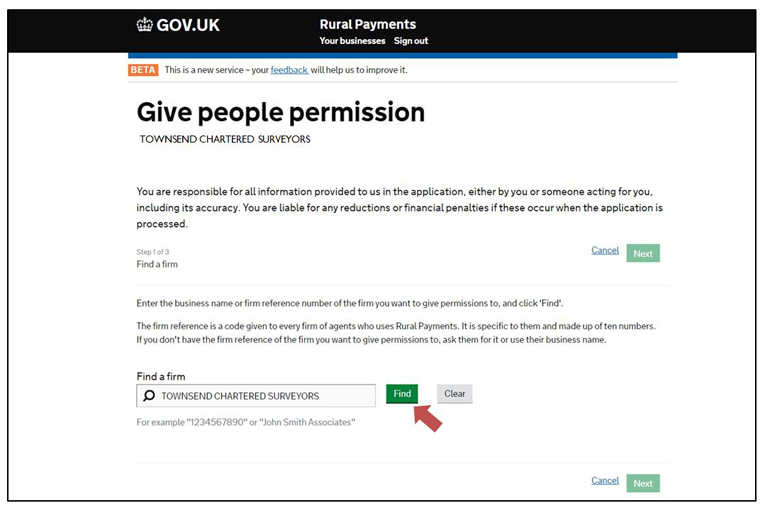 STEP 5
Click on the box directly to the right of the firm's name – "Select"
Click "Next."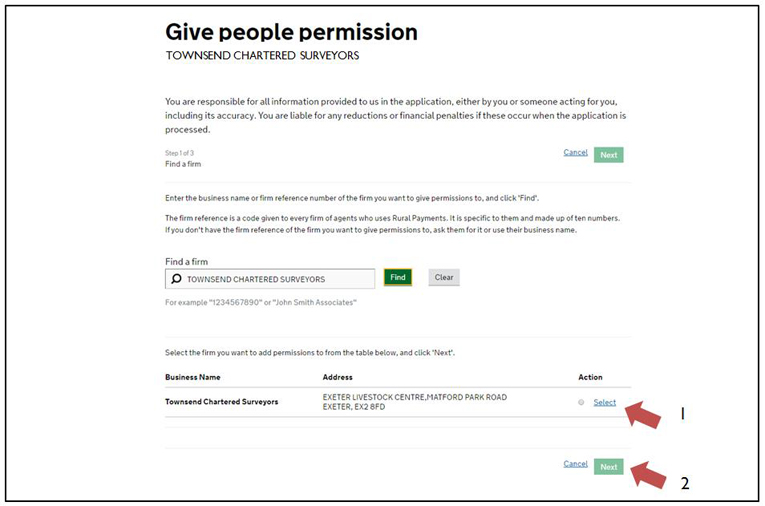 STEP 6
Please select all the names by clicking the top "Select" box.
Now click "Next.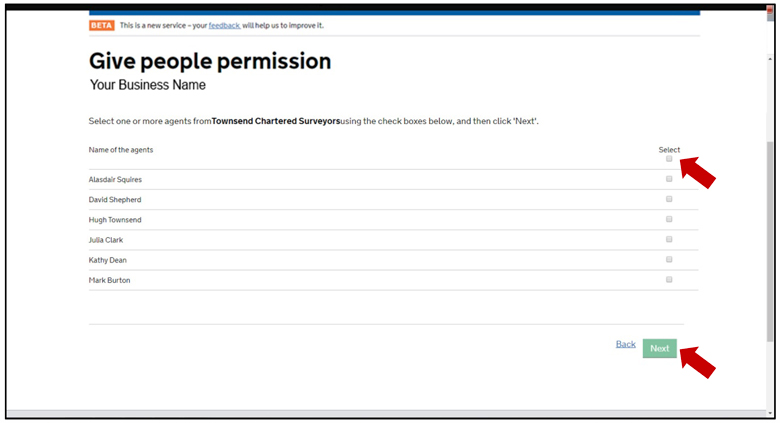 STEP 7
You will now be on a screen where you can view and change the permission level that you give us in respect to your Business details, Land details, Entitlements and the Basic Payment Scheme. In order to do this you click on each of the four headings and select the permission level you would like to give. We suggest:
Business details you select "View"
Land details you select "Amend"
Entitlements you select "Amend"
Basic Payment Scheme you select "View"
Now click "I am finished" at the bottom of the page.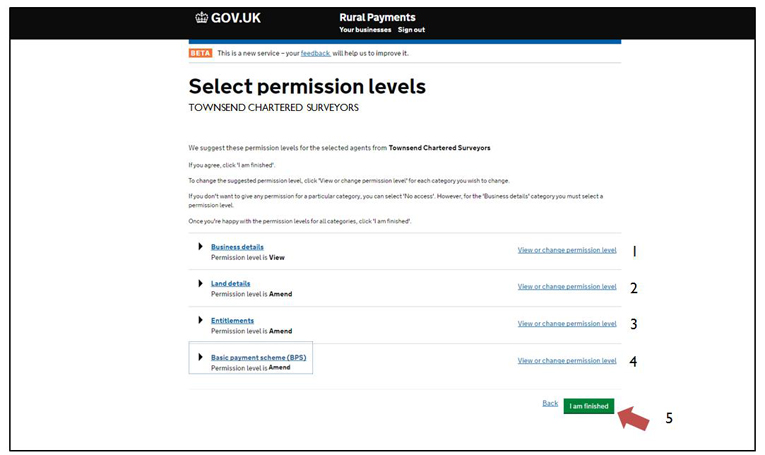 STEP 8
Once the sale has completed and you have received confirmations from the RPA and the sale proceeds from ourselves please de-authorise us from the RPA online system.
Download/view a PDF of this process here.