The 2016 edition of our handy pocket sized Farm Facts leaflet is now available.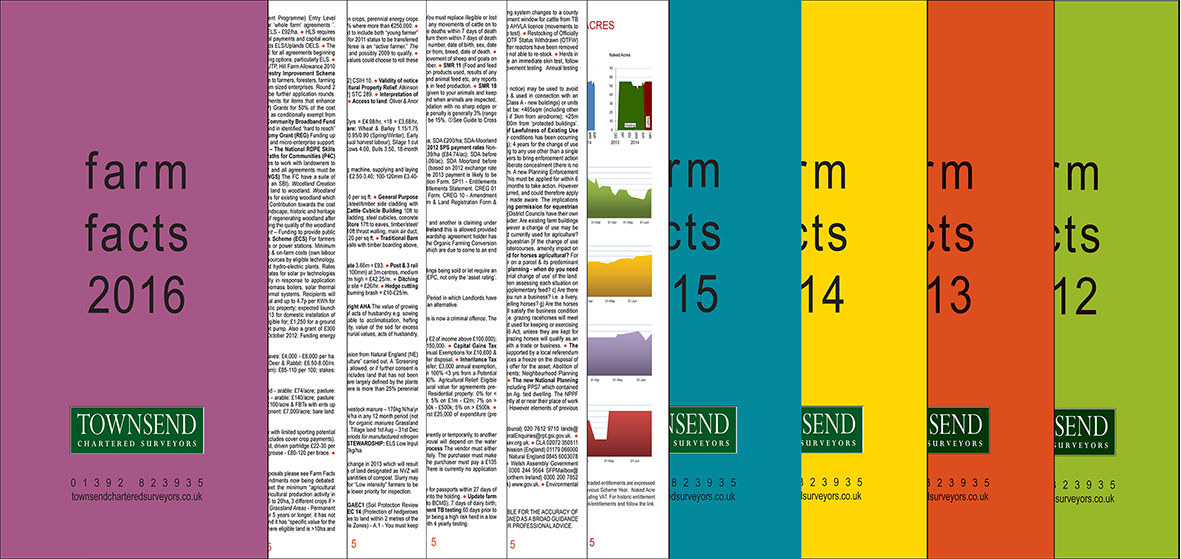 If you would like a free hard copy of the leaflet to be posted to you, please telephone us on 01392 823935 or email us at office@townsendcharteredsurveyors.co.uk with your postal details.
Alternatively, if you would like to view or download Farm Facts 2016, please click here.